🏆 Seasons
- Collect tokens by completing season challenges and claim limited rewards!-  In the menu bar, "Seasons" will be renamed to "Ranked", reflecting the change of the Competitive Queue to "Ranked Queue". - Quests will be replaced by Challenges. Complete daily and weekly challenges to collect Season Tokens and claim limited prizes, among them: Weapon skins and tints (Mike, Risk, Emily, Dom and Yumiko), Profile avatars, Season frames, Rumble Coins and Season Stats. Please note the prizes will change with every season and are only available to be won during their specified season.  - Challenges can be completed in all game modes.
🛒 Shop
- 4 new seasonal premium bundles with brand new outfits and tints for Meteor Mike (Woodsman) & RISK (Wolf)
- New starter bundles available in the shop. Can only be purchased once.
📋 UI
- Post-match screens will be substituted with the stats screen. This screen will show 3 of the stats unlocked per each player by completing season challenges, for the 3 best players in your team during that match. There will also be 5 stats in the MVP screen. - Stats tab (tap avatar > stats) featuring assorted lifetime and season stats. 
- Try (Training Grounds): 
Edit Superstars button is fixed so you can quickly switch your Superstars within the training grounds

On the top left, you can see the Superstars' info and perks

Updated training stage with more enemies and area to train (incl. )
- Updated elimination animations for Dominic, Uzo and Hammer aka they belly flop now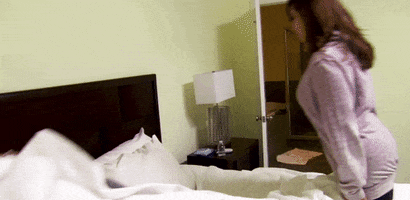 -  Healthbar blinks red when you have low health
Newsfeed button (loudspeaker) on the right

Season info with a week tracker and daily and weekly challenges
⚖️ Superstar balancing
General Changes - Movement and projectile speed increased by 15% - Health increased by 15% - Characters at low health (<30%) take 10% less damage
Power-Ups - Small health pick up healing increased from 30 to 45 - Small health pick up cooldown increased from 5 to 10
Hammer - Activating Red Zone also increases move speed by 50%, decaying over 1.5 seconds
Rose - Health reduced from 420 to 360 (before above HP change) - Chips down regeneration reduced from 6 to 4.5
Flux - Spray Can debuff damage no longer stacks but base DPS increased from 7 to 15 - Spray Can debuff reduces enemy damage dealt by 15% - Cloud Rush duration increased from 5 to 10 - Flux's Ink Link perk is now innate: Allies standing in Paint Bomb will heal - Flux's Ink Link perk replaced with Wildstyle: Increases Paint Bomb range by 50% - Paint Bomb healing increased from 10 to 20 per second - Flux's cooldown bar has improved feedback - Flux has been recategorised as a support
Yumiko - Coda diameter reduced from 8 to 7.5 - Coda can be cast at range
Meteor Mike
- Chair throw recovery reduced from 1 second to 0.5 seconds
- QOL: An indicator appears under the chair once it is eligible to be picked up
👾 General improvements and bug squashing